Breakfast

Wi-Fi

Garden

Parking

Pet Friendly
Albergo Serena
Albergo Serena is a three-star hotel located inside the village of Cerri, close to the beautiful promenade in Lerici and to the beaches in San Terenzo, Fiascherino and Tellaro. Situated on a low hill overlooking the sea, Hotel Serena is a cradle of stillness just a few steps away from the most beautiful spots of our "Riviera di Levante".
Albergo Serena offers 20 rooms which can host up to four people. Every morning a rich continental buffet breakfast is served with organic and "zero kilometers" products. Two parking lots are also available so that our guests can park their cars free of charge.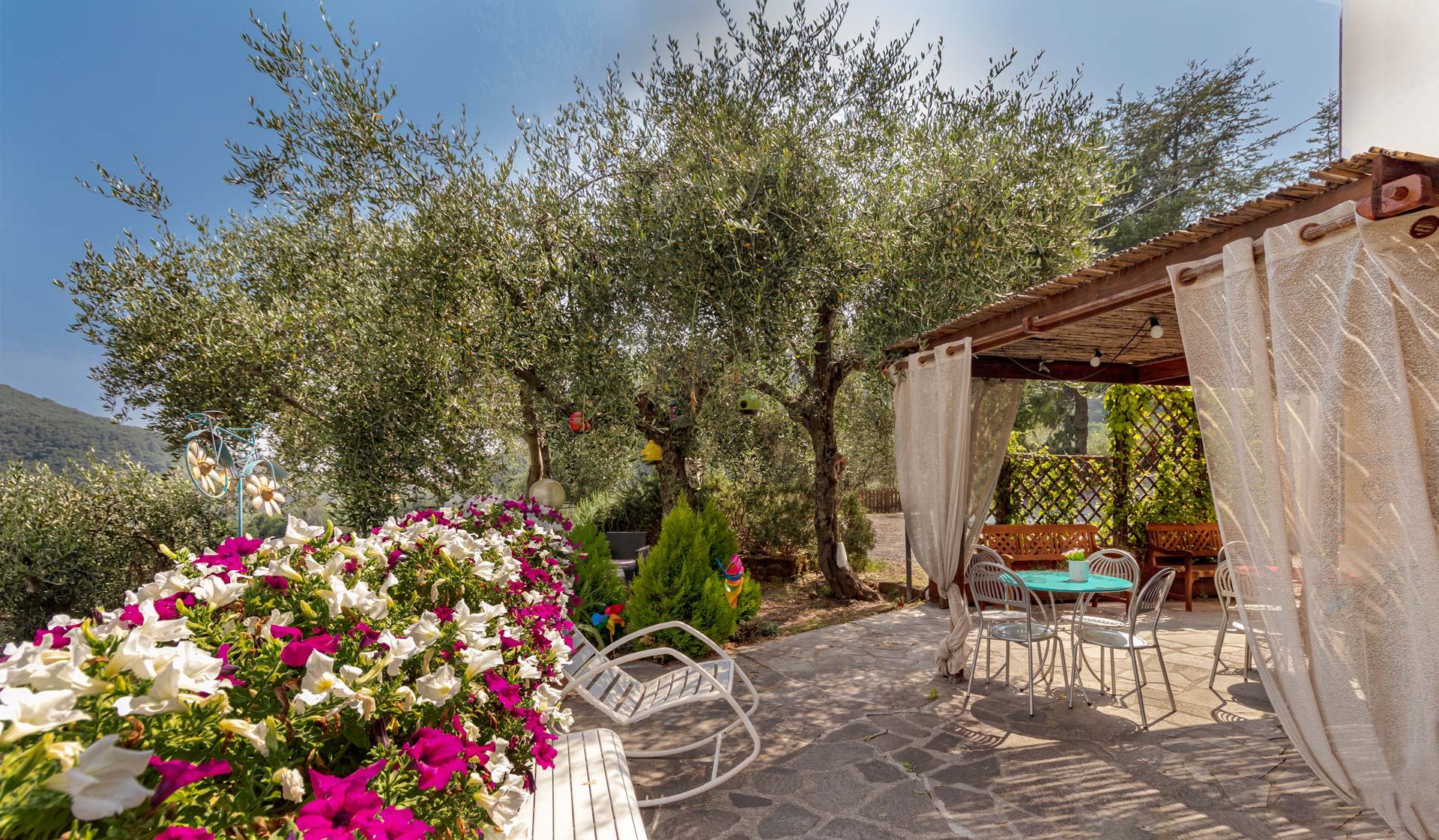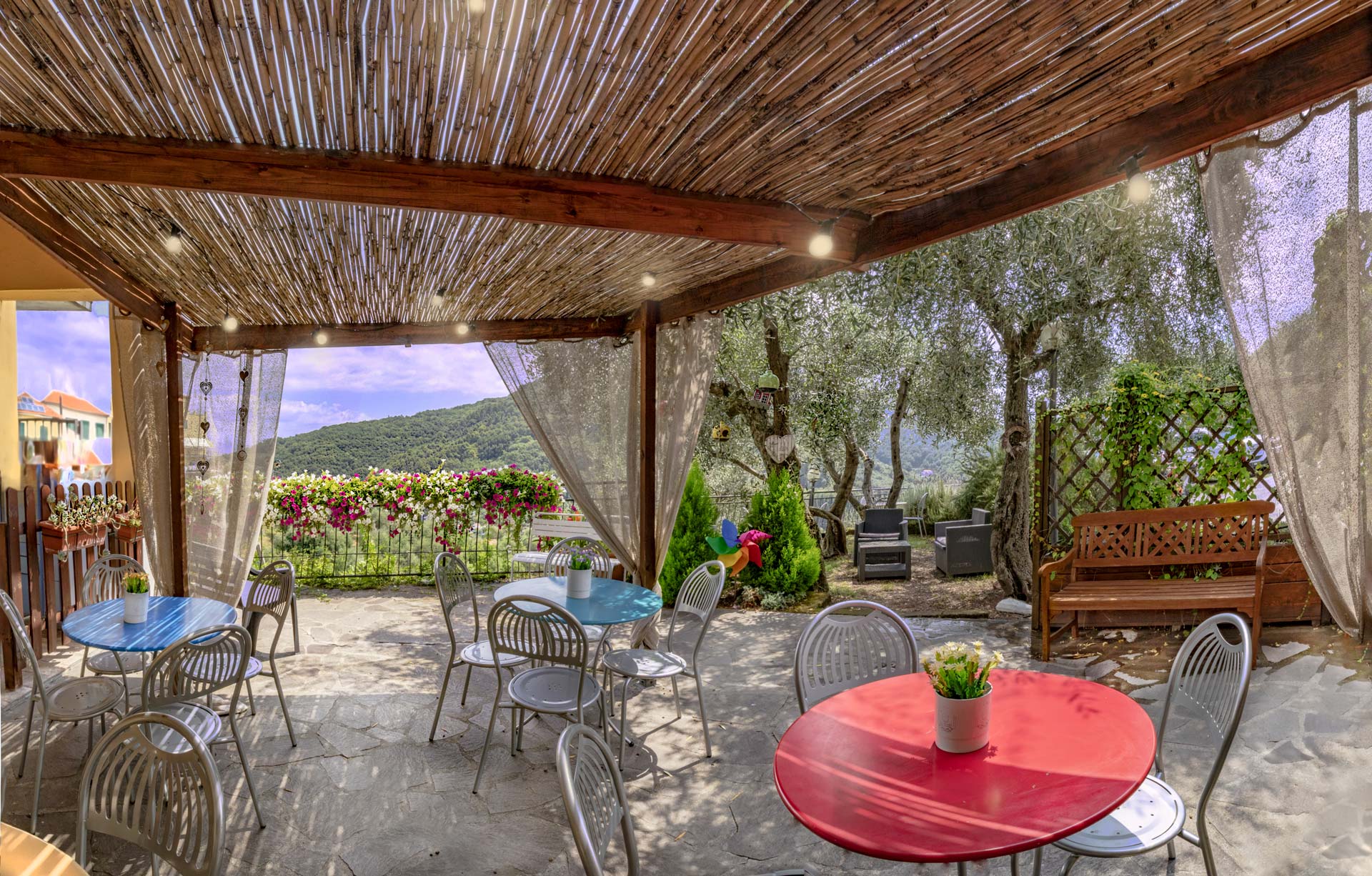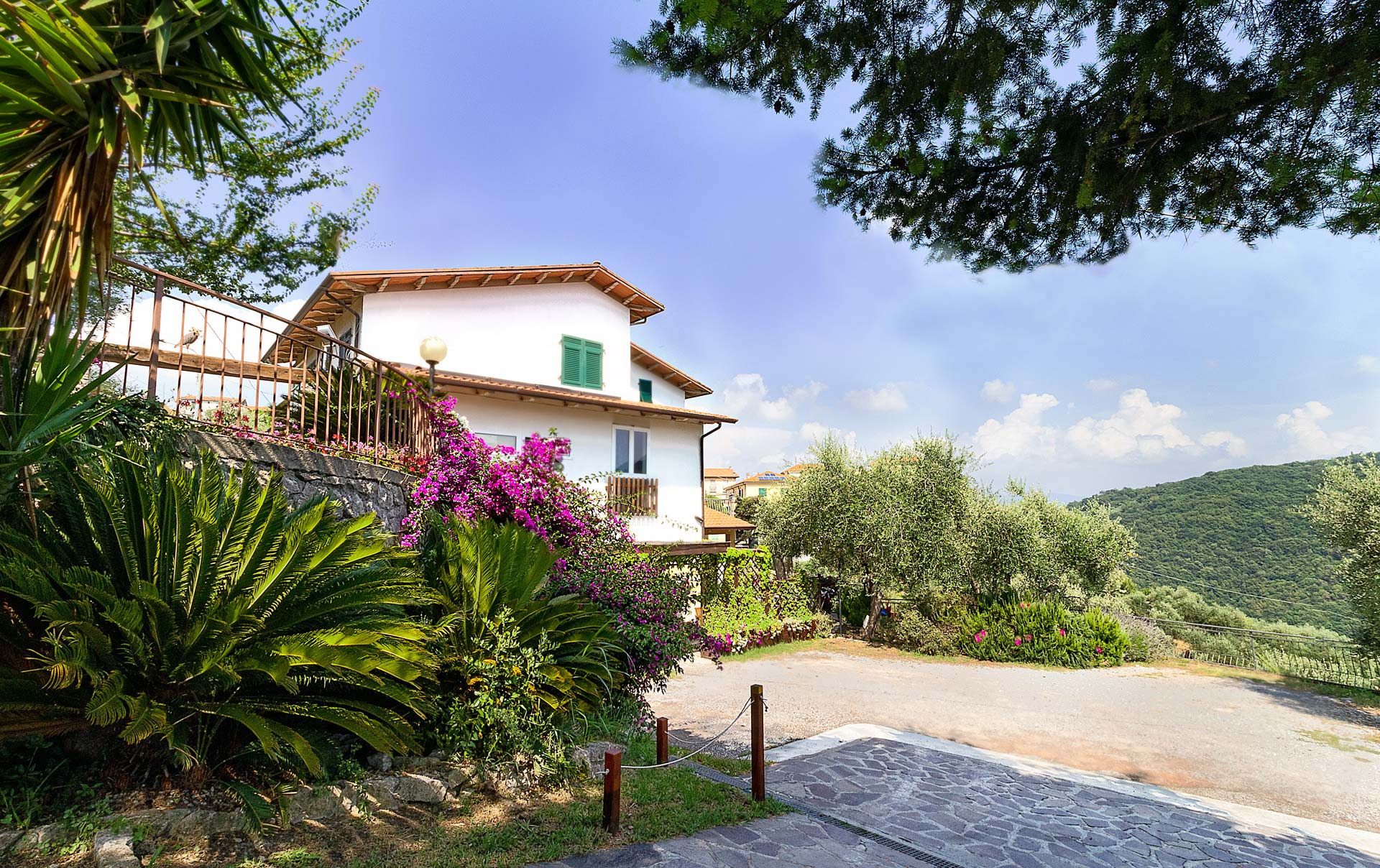 The rooms are each furnished in a different way, with touches of creativity and care in order to get boulders from the spaces.
Services
Led Tv
Wi-Fi
Safe
Air conditioning
Private bathroom
Hairdryer
Cruelty Free Courtesy Set
Telephone
Our Guest

What they think of us
A lovely stay...

I absolutely recommend it, we really enjoyed our stay. Very kind staff and excellent breakfast. Very quiet hillside location, 5 minutes from the center of Lerici.
Relax in the hills...

Suitable for families. My family and me had a great time, very clean rooms and fabulous breakfast. The staff was very helpful and competent.
A pleasant surprise...

I stayed one night on a motorcycle trip. I booked a single room and was assigned a double room with a nice and superior category garden.
Relax and comfort...

Hotel with a beautiful view of the surrounding hills and pet friendly. A really tasty breakfast, in a strategic position to visit 5 Terre, Lerici and Tellaro.
Cozy hotel...

Cozy hotel in the countryside. The advantage is that you are in a quiet location and within minutes you can reach the main tourist centers in the area.
A peaceful holiday...

Comfortable and welcoming structure. Very good breakfast. Good location. Helpful and welcoming staff. Excellent value for money. Recommended!
Contacts
CONTACT US OUR STAFF IS AT YOUR DISPOSAL
To receive more information contact us by filling out the form or by email or phone. The staff of Albergo Serena will reply as soon as possible.
Telephone N.
+39 0187 98 86 32
Fax N.
+39 0187 91 88 09
E-mail
Address
via della Libertà, 22
19021 Cerri di Arcola (SP)
Italia